The principles and application of MRI-Guided Neuronavigation
Navigated rTMS is an increasingly popular treatment option for patients with psychiatric disorders such as major depressive disorder (MDD) and obsessive compulsive disorder (OCD). Additionally, the application of TMS for the prognosis and treatment of stroke patients suffering from upper limb impairment is increasing in popularity. However, guiding the TMS coil to the target brain area needs to be performed accurately in order to obtain efficient and reliable treatment and diagnostic outcomes. By using an MRI-guided neuronavigation system, an individual's MRI scan is used to accurately guide the TMS coil to the brain region of interest. In this webinar we give an overview of the latest insights of MRI-guided neuronavigation and we inform about its application in a large randomised controlled trial in subacute stroke patients. After these two lectures, we will demonstrate our latest rTMS and MRI-guided neuronavigation equipment and teach you how to use the equipment successfully.
The webinar will take place using the Zoom platform, with a maximum of 100 participants that have registered upfront. You can register here using our online form from the Zoom platform. A few days before the webinar, you will receive the Zoom link to participate by email. Participation is free for everyone.
The times of the scheduled topics outlined below are according to Amsterdam time, which is Central European Time (CET).
Date:
9th of December, 2020
Programme:
15.30 – 16.15h CET

Bas Neggers, PhD
UMC Utrecht and Brain Science Tools BV

Introduction to Neuronavigation

16.15 – 16.45h CET

Jord Vink, MD
UMC Utrecht and Brain Science Tools

B-STARS trial: TMS Treatment during stroke rehabilitation

16.45-17.30h CET

Dr. Jaap van der Spek
Brain Science Tools

Online demo: MRI-guided Neuronavigation for rTMS treatment and motor cortex mapping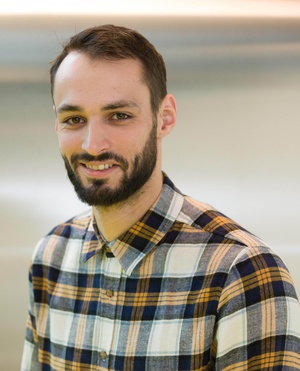 Jord Vink
PhD, UMCU
Jord is specialized in Technical Medicine. He has always been fascinated by the human brain and medical technology, which is why he decided to continue in brain stimulation research. This allows him to practice medicine from a technological perspective, opening new doors in medical innovation. Jords research interests include brain connectivity and TMS in combination with EEG, ECoG and MRI at the UMC Utrecht and Massachusetts General Hospital. Currently Jord is part of the team that runs the BSTARS trial at UMC Utrecht and De Hoogstraat rehabilitation clinic.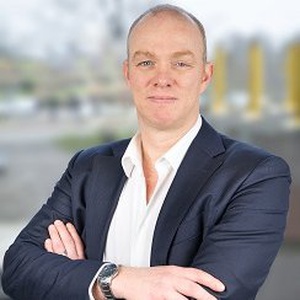 Bas Neggers
CTO/CSO, founder, Brain Science Tools BV
Bas Neggers was trained as a biophysicist at the University of Nijmegen, the Netherlands, and received his MSc degree in experimental physics in 1996. Bas then obtained his PhD degree at the Max-Planck-Institute in Munich, Germany, in 2000. Bas is the founder of Brain Science Tools BV acts as it's CTO/CSO and senior engineer. Furthermore, Bas also holds a part-time post as associate professor at the image science research group at the University Medical Center Utrecht where he focusses on functional neuroimaging and neurostimulation methods development, neurocomputational modeling and the control of action preparation in healthy subjects and patients with several disorders.